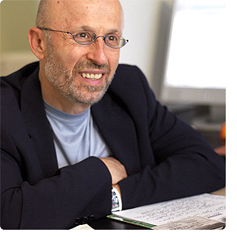 Employing assessment, counselling and training services, we work with individuals, couples and groups to address personal and work-related issues. We are ethnically diverse and gay friendly.

We enhance health and well-being by counselling our clients to:


prevail over worry/tension
manage fears/phobias
defeat anxiety
overcome exhaustion/fatigue
acquire relaxation skills
deal with the trauma of separation/divorce
handle relationship conflicts
conquer panic
beat depression
control anger
conquer addictions
make marriages work
overcome shyness
defeat procrastination



Additionally we improve work performance by counselling our clients to:

become resilient in the face of change
manage work overload
resolve work-related conflicts
build confidence and self-esteem
address harassment /abuse
improve career outlook
master stress
handle difficult people at work
perform well under pressure
manage a toxic boss
improve communication/dialogue
surmount post-traumatic stress
manage career change
defeat burnout


Finally we increase the health and productivity of organizations by training and consulting on the following:


behaviour risk management
stress busting
violence in the workplace
career planning
return to work
optimum performance
communication/dialogue for results
effective management strategies
engaging change
pressure proofing
conflict resolution
transforming survivors into thrivers
pre-retirement planning
win-win negotiation
workplace trauma
empowerment
critical incident stress
program evaluation


If you are currently employed, you likely have an Extended Benefits Plan. Most organizations have such a plan to cover the cost of items not covered by OHIP, such as medication, eyeglasses, etc. and the services of a Psychologist. Have a look at the service coverage provided by your benefits program and should you require further information or explanation feel free to contact us.


In addition to in-person counselling, for your convenience we can provide telephone counselling. Payment for this service will need to be received at least 48 hours in advance of the counselling session.

A cheque can be sent by mail prior to the session, or an electronic fund transfer can be set up. If you carry out internet banking, the bank's website will guide you through the process. Simply send the electronic fund transfer to our email address making certain to provide us with your payment transfer code.

For more details or clarification, feel free to contact us.